DEADLINE TO BE ANNOUNCED FOR 2022

The 2022 Poetry Contest Prize is

$1,000

.



In 2013, while recuperating from the loss of a toe, I started a poetry contest that ran concurrently to the LUMMOX ANTHOLOGY. In the beginning, the prize was a chapbook (of the winner's poetry) and a small cash prize. But several years later it became the Angela Consolo Mankiewicz Poetry Prize. I was able to increase the prize (thanks to the generosity of Angela's late-husband, R. Mankiewicz).
How To enter the Angela C. Mankiewicz Poetry Contest
1. Pay the
$15 fee 


2. Submit your

3

poems

(

100 lines or less per poem)

+ a short

bio

and

your email

address to: poetraindog@gmail.com.
The winner will be announced by email.

Remember the Lummox Motto:




GAME NOT FAME …




(if you don't have the chops, it doesn't matter WHO you are)!



2021 CONTEST WINNER'S
John B. Lee — Tip
ACM Honorable Mentions
Eric Dickey – (for these 3 poems); James River; James Smith; James Byrd Jr
.,
Eileen Hale – Beyond the Trapdoor
Clarinda Harriss – GRIEF LITANY, IN COMMON MEASURE
Diane Klammer – What a Fisherman Said at Sawhill Ponds
Ellaraine Lockie – Eavesdropping on the Stars
John Macker – Jazz on a Summer's Day
Wendy Rainey – (for 2 poems); Sweaters of the Dead, Astro Turf
Patti Scruggs – Degas' Bathers
Judith Skillman – The Cantor
Dawn Senior Trask – You Horses:  Paycheck
2020 CONTEST WINNER'S


John B. Lee,1st place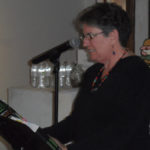 Elaine Mintzer, 2nd place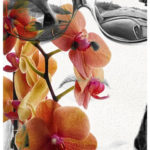 Alexis Fancher, 3rd place
LUMMOX thanks B.J. Buckley for judging the 3rd Angela Consolo Mankiewicz Poetry Contest! She did such a great job that I've asked her to return again next year! All the judges have been wonderful: Ellaraine Lockie, Dr. Thelma T. Reyna, & Judith Skillman.
Previous Winners
Jeffrey Alfier 2018
Mary McGinnis 2017 Breath of Willow
Georgia Santa Maria 2016 Dowsing
H. Marie Aragon 2015 When Desert Willows Speak
John Sweet 2014 The Century of Dreaming Monsters
ABOUT ANGELA:
Angela (1944 – 2017) was born in Brooklyn, NY, but later moved to the west coast. She was fortunate to be able to devote two-thirds of her life to her true loves: poetry and theater. She authored hundreds of published poems and four poetry chapbooks, Cancer Poems, An Eye, Wired and As If and a recorded children's story, The Grummel Tales. She was twice nominated for the Pushcart Prize in poetry. She also wrote a play that later became the libretto for "One Day Less," a one-act operetta.
An archive of her life's work has been donated to Cal State Los Angeles. It includes samples of her poetry, her chapbooks and the themes that dictated what she wrote about: family, abuse of power, women's rights, racism, Brooklyn and multiple forms of poetry, such as Sestinas and Sonnets.
Throughout her life, Angela corresponded with hundreds of poets on all things poetic. She generously supported many literary groups such as Poets and Writers, Poets House (NYC) and Pen West. She was, to my way of thinking, a poet's poet… and she was a friend of mine. It's my fortune to be able to honor her memory with this prize. — RD Armstrong, Publisher