Please Support the on-going fundraiser.  
Change is a coming!
On behalf of the Lummox Press, I want to thank all the poets and artists who contributed to this year's trifecta of literary accomplishments: The 9th annual Lummox Anthology, Last Call,Chinaski! and the Angela Consolo Mankiewicz poetry Contest… The diversity and talent displayed by you all has made me very proud to be a part of this community! — RD Armstrong
LUMMOX 9 SUBMISSIONS ARE 

CLOSED!
I was hoping to have the book available by Bukowski's birthday, Aug. 16, 2020. But with the VIRUS roaming the streets, that won't be possible. Stay tuned.

LAST CALL Chinaski –
anthology of poems, stories, recollections, art and essays by poets whose style has been influenced by the Buk. 
See what a LUMMOX anthology looks like HERE!
Find  out  About
 RD Armstrong, Publisher and Editor-in-Chief of all things Lummox. 

Watch a video interview made by Poetry.LA with RD (Oct. 2018). Here's another video interview with Raindog (Jan. 2018) – RD talks about poetry in this short film. Read an interview with RD, talking about the colossal job of editing the LUMMOX POETRY ANTHOLOGY.


John B. Lee,1st place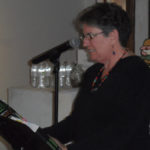 Elaine Mintzer, 2nd place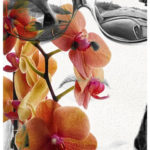 Alexis Fancher, 3rd place
LUMMOX thanks 

B.J. Buckley

for judging the 3rd Angela Consolo Mankiewicz Poetry Contest! She did such a great job that I've asked her to return again next year! All the judges have been wonderful:

Ellaraine Lockie

, Dr. Thelma T. Reyna, & Judith Skillman.
2020 TITLES:
LAST CALL, Chinaski!
Lummox Poetry Anthology #9
Lágrimas de Sangre ~ Poesía de Martina Gallegos (first Spanish Collection)
My Book of the Dead by Ann Curran
2019 TITLES:
When Death is a Red Balloon by Linda Lerner
Lummox 8  a veritable boatload of writers 

of poetry (130 poets), essays, micro

fiction and reviews. Coming ashore near you…avoid the rush, get your copy before the I.N.S shows up! (Sept. '19) 

 
2018 TITLES:

TAMARACKS (the all-Canadian Anthology) featuring 113 poets edited by James Deahl. ORDER A COPY HERE! Get your inner Great White North on! (Oct. '18)
Speak the Language of the Land Edited by RD Armstrong (the winning poets and honorable mentions of the 1st Angela Consolo Mankiewicz poetry prize) (Sept. '18)
Lummox 7 Edited by RD Armstrong (Sept. '18)
---
2017
painless life

by Gary Jacobelly (Dec. '17)
Breath of Willow by Mary McGinnis (Sept. '17)


Winner of the 4th Lummox Poetry Prize!
In Rot We Trust Vol. 1 by Rob Plath & Janne Karlsson (Aug. '17)
Dowsing by Georgia Santa Maria (Mar. '17) –

recipient of the 3rd Lummox Poetry Prize.
Carousel

by Judith R. Robinson (Jan. '17)
---
2016
Scott Wannberg – The Lummox Years 1996 – 2006 (Dec. '16)
LUMMOX #5 Edited by RD Armstrong (Sept. '16)
---
2015
Unbroken Lines: Collected poetic prose – 1990 to 2015 by James Deahl (Oct. '15)
LUMMOX #4 edited by RD Armstrong (Sept. '15)
When Desert Willows Speak by H. Marie Aragon (

winner of the 2nd Lummox Poetry Prize

) (Sept. '15)
Under the Yellow Umbrella by Mitchell Cohen (May '15)
Blood in the Mix by John Macker & Lawrence Welsh (Jan. 2015)

---
2014
The Century of Dreaming Monsters by John Sweet (Dec. 2014) WINNER of the 1st Lummox Poetry Prize
prosthesis by Ariana D. Den Bleyker (Sept. 2014)
A Tree on the Rift – Short Stories by Bruce Colbert (August 2014)
CORVIDAE A delightful poetry collection by B.J. Buckley (July 2014)
Liberal Media Made Me Do It! An excellent poetry anthology featuring poems inspired by NPR, APR & PBS! Edited by Robbi Nester. (Mar. 2014)
WILDWOOD A new poetry collection by Kyle Laws (Feb. 2014)

---
2013 Titles
5150; I See Hunger's Children; her; Songs of the Glue Machines; Breaking and Entering; How Long the Night Is; Me First; Walking The Puppy; Broken Lines – The Art & Craft of Poetry; Birth Mother Mercy; LUMMOX Anthology 2; What the Wind Says
LUMMOX  #1 (2012) the beginning…
Some older titles from the Lummox Press:
⇓ HOW TO IMPROVE YOUR POETRY ⇓
⇒⇒⇒ BROKEN LINES by Judith Skillman ⇐⇐⇐
Judge of the 2015 & 2016 Lummox Poetry Contests!
    GARAGE SALE & RAINDOG DEALS     TWO POETS on a ROAD TRIP