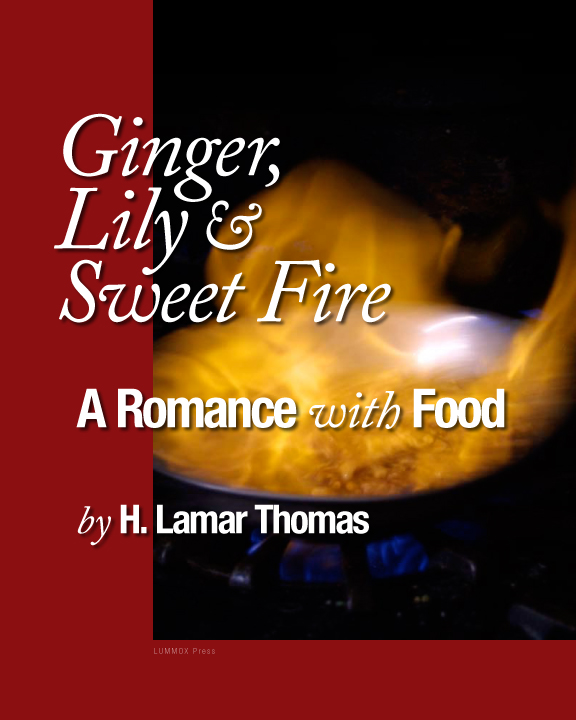 Title: Ginger, Lily & Sweet Fire - A Romance with Food
By: H. Lamar Thomas
Genre: Cooking & Poetry, Trade Paper, 8X10
Publisher: Lummox Press (PO Box 5301 San Pedro, CA 90733-5301) www.lummoxpress.com
Pages: 258
ISBN: 978-1-929878-28-4
Publishing Date: Late-December 2010
Retail: $25 + Shipping
Special to Lummox Customers -- $20 + Shipping
"You can always count on Chef Lamar Thomas when it comes to assembling recipes using fresh sustainable seafood. His passion and respect for the sea shines through every dish he prepares, making him an integral part in the fight to protect our oceans from depletion."
- James O. Fraioli, award-winning culinary author
Ginger, Lily and Sweet Fire... the E-Book (PDF download)*
*This is the cookbook in it's entirety with one exception, most photos are in color, whereas the hard copy is B & W.
See some of the dishes here
See a demo of one of the dishes prepared here
To pay by Money Order/check, choose appropriate amount and make check out to Lummox
and send to Lummox Press c/o PO Box 5301 San Pedro, CA 90733
Visit the Sweet Fire Gift Shop at Cafe Press for your cooking accessories...
Excerpt:
A DEDICATION
To the love and the beauty in a life
devoted to making the ideal real
through poetry, food, and philosophy,
to making the real ideal
through a love of conversation,
dining, and the arts.
And most of all
to the woman of ginger scented skin,
who is forever rolling
and evolving, who embraces
the spiritual, and the sensual.
She who is many and is still one.
A couple of page shots from the book ...
From the Sweet Fire Gift Shop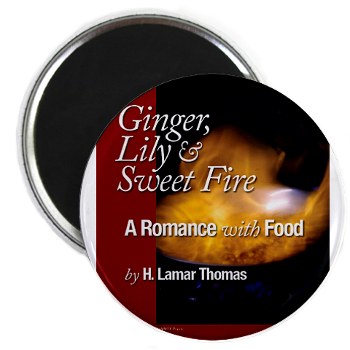 Visit the gift shop for mugs, magnets, stationary, T shirts, food containers, aprons and more!