Tile Gallery
---
A Fireplace
This fireplace was originally covered with black marble twelve inch square tiles (not what you'd expect to find in an old Craftsman house). But since the fireplace was added in the late seventies, perhaps the marble was considered stylish. Either way, the new / old tile enhances and further adds to the charm of this living room.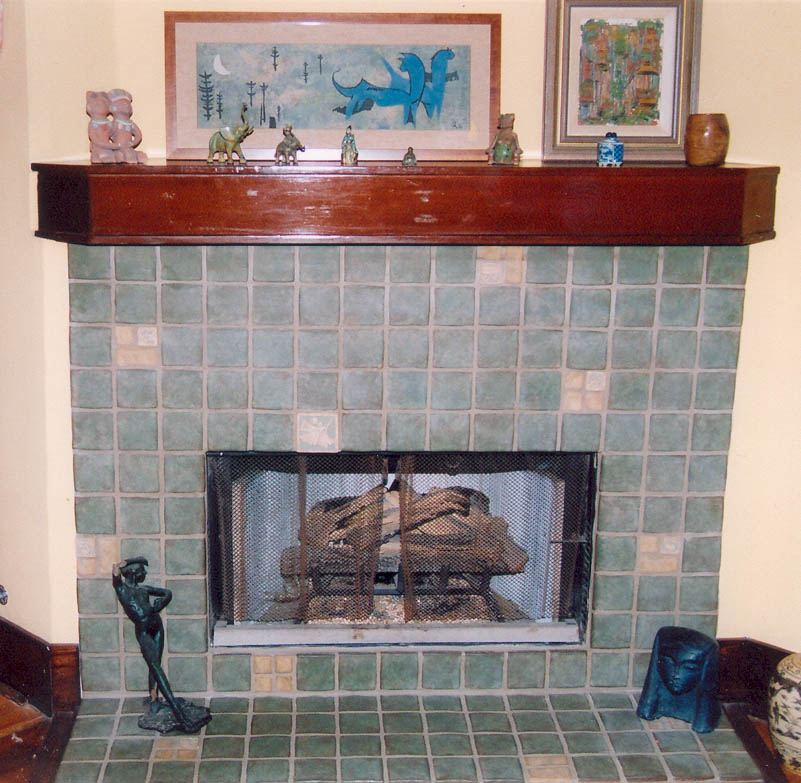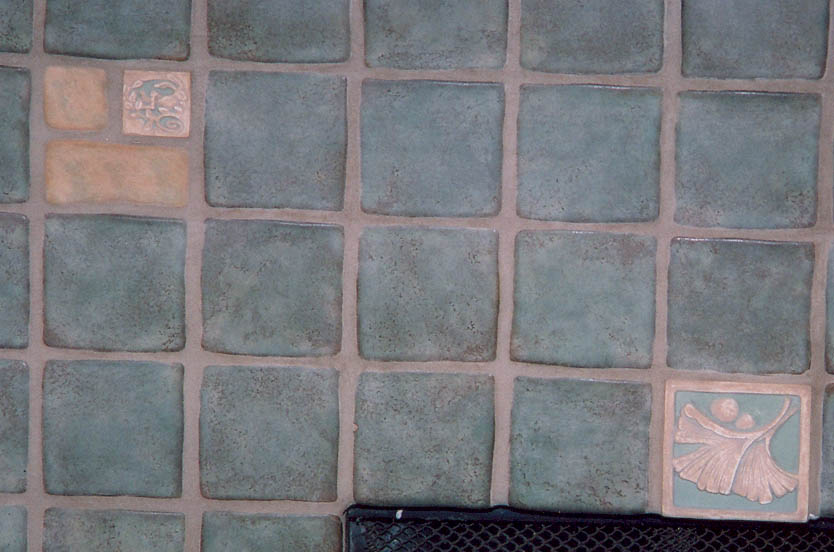 A closer view of the accent tiles, there are 29 strategically placed around the face and hearth.
Tub/ shower surround
5,100 one inch glass tiles in this tub surround, featuring two alcoves for his and her bath items.
Kitchen and bath in a "live/work" studio The cook-top island (note the dark blue accent tiles - a theme throughout the project)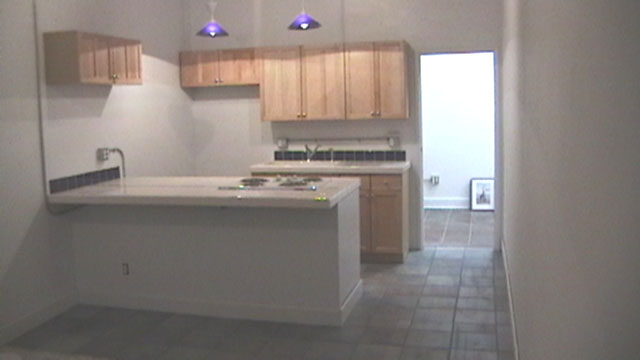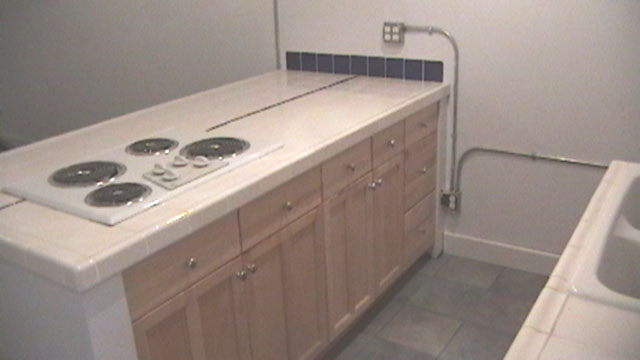 The sink - a six foot cabinet with 6 by 6 inch Mayan White tiles. The blue tile stripe continues through the bathroom and into the shower.
2 by 2 inch Mayan White floor tiles in the bath and shower. Soap cubby detail.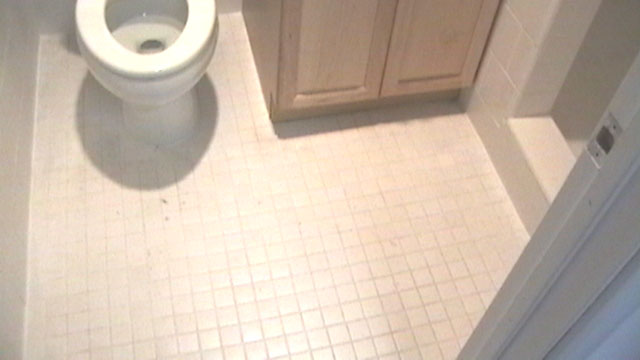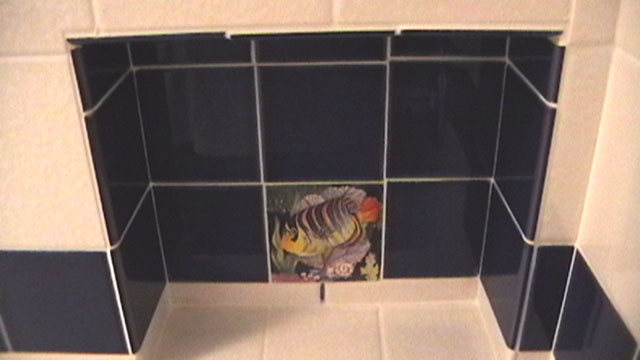 A better view of the blue stripe. The kitchen floor - 12 inch square "Cobblestone" floor tiles.
Three Bathrooms
3 inch by 6 inch "subway" tiles with 1 inch glass tiles as an accent.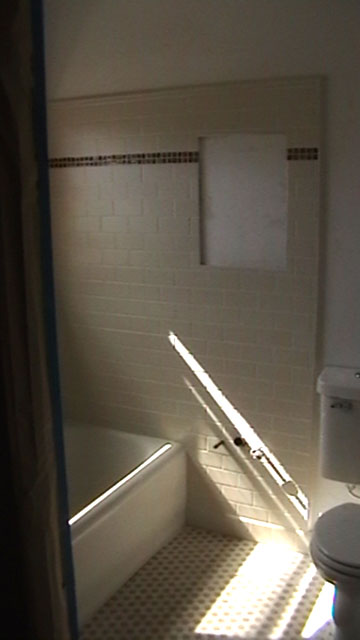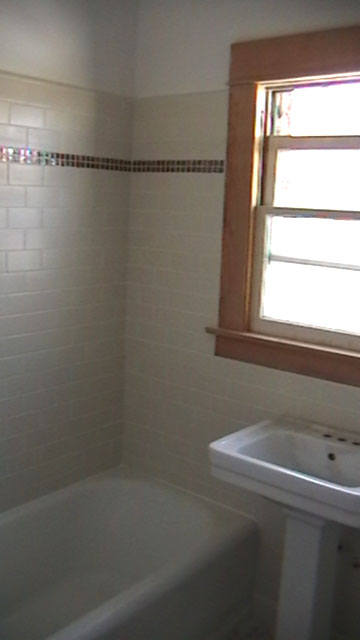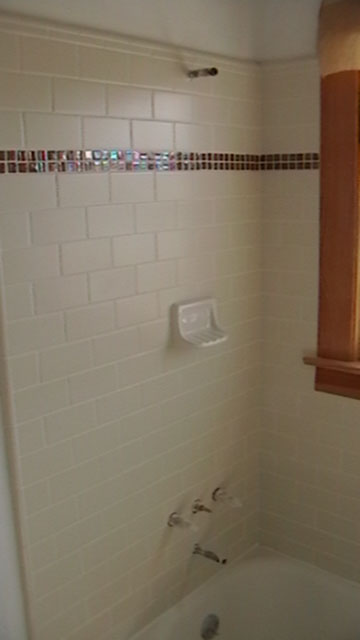 Some details (note tile "base board")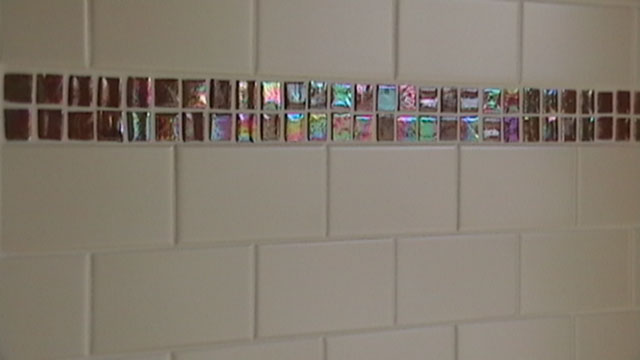 Tile replacement and repair
Window rebuilt; wall rebuilt under tile and tile replaced from left corner to soap dish. Floor between tub and sink had to be rebuilt and retiled.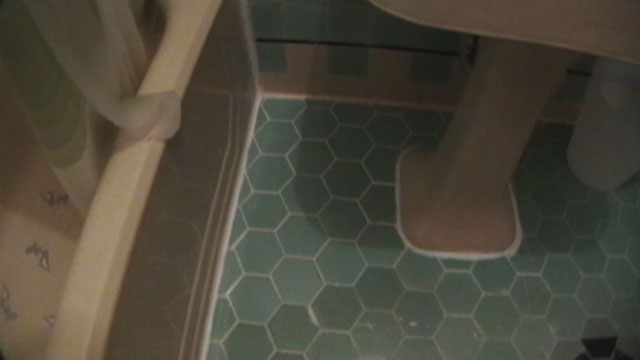 A small bathroom
3 by 6 inch subway tiles with black accent tiles.