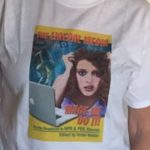 Patron of Lummox; the Liberal Media; Love Raindog; LUMMOX #5; Lummox Press Logo; Lummox #6.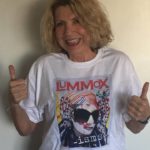 SUPPORT YOUR LOCAL LUMMOX WITH A Lummox Press TEE.
Available in S, M, L & XL $20 + S&H.
Also available in long sleeve and XXL.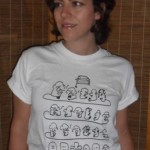 BUKOWSKI SHIRT – Featuring an original drawing by the old dog hisself. Available in M and S, only a few shirts left $25 + S&H
LUMMOX COFFEE MUGS  $20
Stack of cups
Scott Wannberg
Publisher holding cup
Liberal Media Made me do it
Patron cup
Lummox 5 cover
Broken Lines
Lummox Press Logo
Whispering in a Mad Dog's Ear…or any Lummox cover you want!